Choosing Your Garden Fence
Your choice of fencing can dramatically affect the look of your garden. It is often one of its main features. Not only does it demark your properties boundaries, maintain your privacy, but it also makes a difference in helping your plants and bushes stand out. Those of you who have pets or young children may have to take this into account when choosing what type of fence you want. You must consider what you want to keep, both in and out of your garden. You also want to consider if your fence is needed to look good on both sides.
It's not only aesthetics that need to be taken into consideration when choosing a new fence. You need to look not only at where it will be installed and consider what type of functionality you want it to have. You also have to respect legal guidelines regarding fence heights and safety.
Security
When it comes to security a solid fence provides the greatest benefit. It also offers the best privacy and can provide some noise reduction. They are also best suited to keep your pets inside your boundaries. Slatted fences are also strong but offer less privacy, some more light and less noise reduction. Trellis fences are much more open, they let light flow into your outdoor space whilst providing a great framework for your plants to climb upon.
Location
Where your fence will be placed is a key consideration when deciding on fencing. With, for example, front gardens having shorter and more welcoming fences generally than rear gardens.
Size
You need to consider how your fence will impact the amount of light and wind in your garden. If you are in an area prone to strong gusts you may want to consider a slatted fence to allow some air to pass through. If your garden is already in a shady area or a small size you may wish to consider what effects overly tall fencing will have on it.

Any fence over 2 metres high requires planning consent in the UK and it is advisable to check with your local council for permitted heights in your local area. You must also consider that protective topper will increase the height of your fence and could push you over certain limits.
You should also consider if the purposes that your fence will serve may change in the future.
Timber
Your style of fence is important, but more importantly, you want to be assured that the product you purchase will serve ifs purpose for years to come. Using pressure-treated wood can ensure that fences last longer and ensuring your fence can withstand strong winds means that you will spend less money maintaining and replacing your panels.
Types of Fence
Close-board / Featherboard Fencing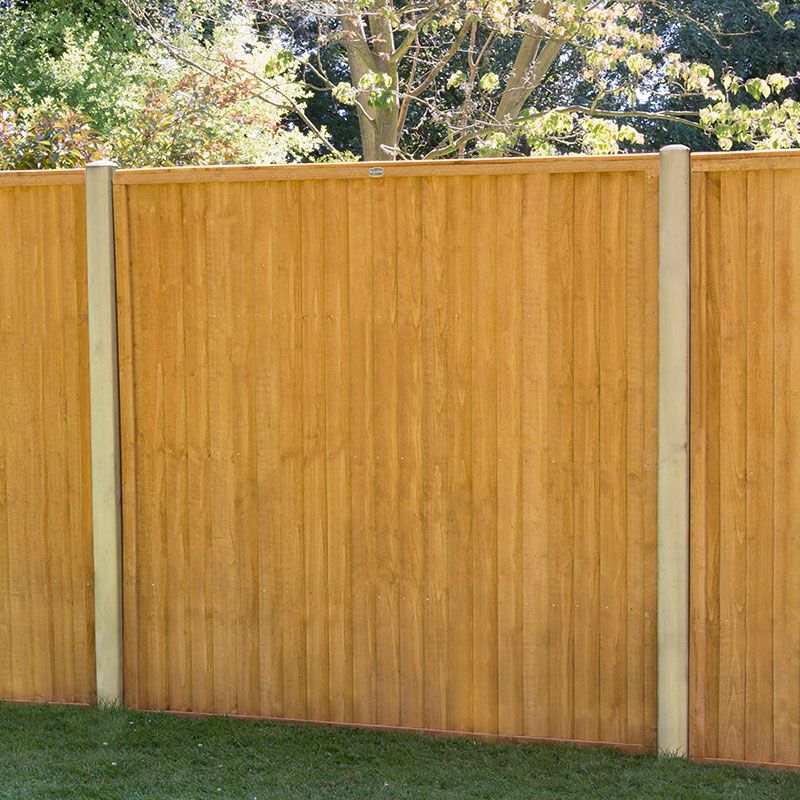 Pros
Ideal for most gardens
Robust and long-lasting
Its height provides security and privacy
It deters intruders
It's good for pet owners
Cons
It can be expensive
Its closed-up boards can be prone to wind damage, however, it is stronger than a larch lap fence panel
Maintenance is required
Larch-Lap Panel Fencing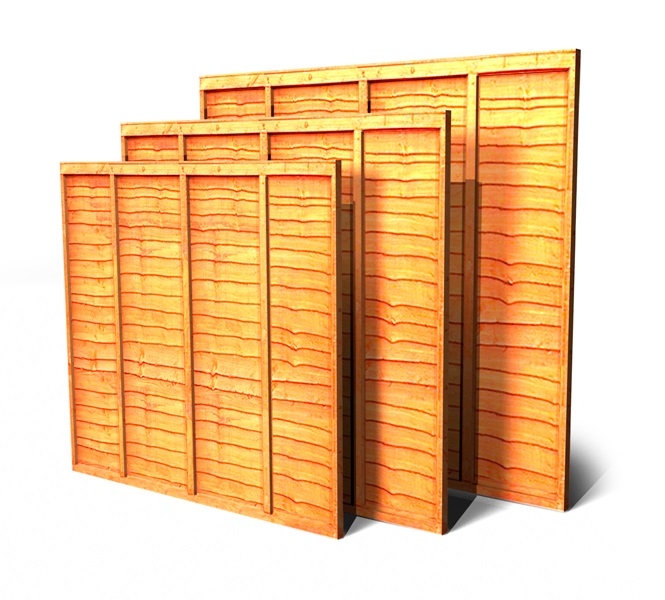 Pros
It's suitable for most gardens
It's cheaper than close board
It provides privacy
It deters intruders
It's ideal for homes with pets
It lets light through and doesn't block your view
It's less prone to wind damage
Cons
It doesn't provide privacy
It doesn't provide much security
It would not contain some dogs
Some maintenance required to protect the timber will be required
Slatted Fence Panels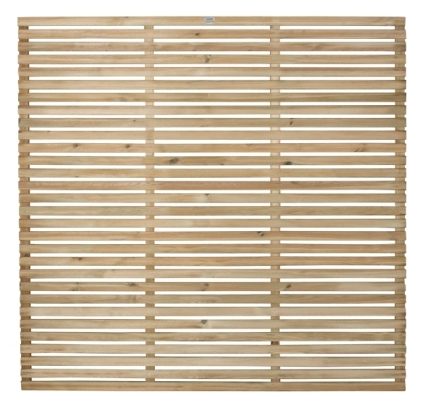 Pros
It's available in a range of heights and styles
The horizontal slats can make your garden appear longer
Gaps between the slats allow wind through, reducing resistance and improving longevity
Cons
They don't offer complete privacy on a boundary
They can let weeds grow through
Hit & Miss Fencing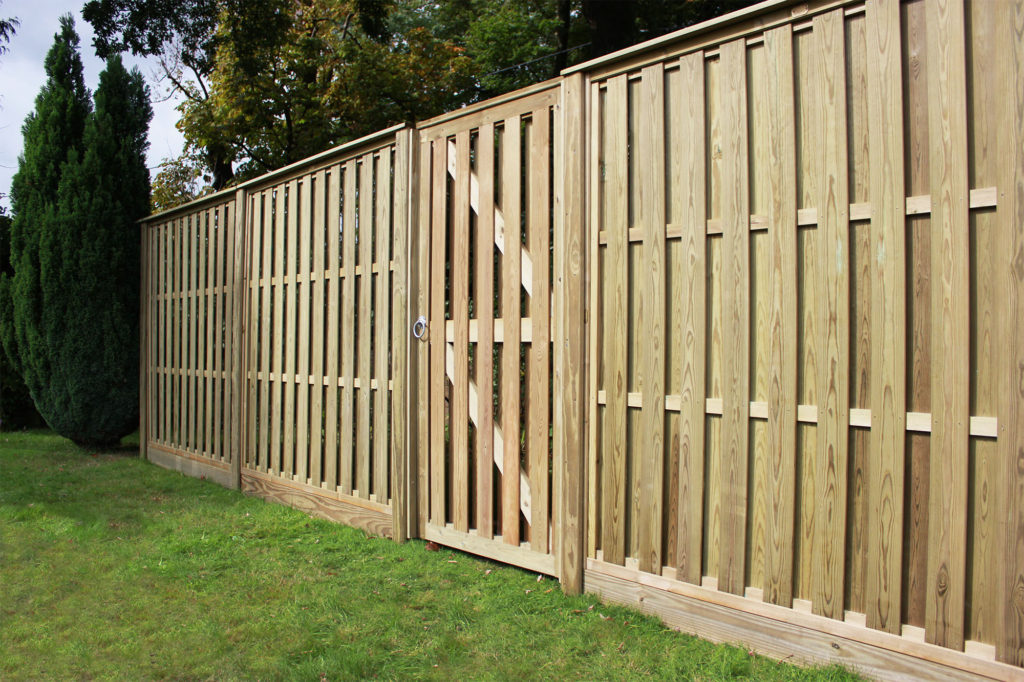 Pros
It looks good on both sides
It offers good security and privacy
Gaps between the boards allow wind to pass through creating less wind resistance
A Vertical hit and miss style is also available
Cons
Higher maintenance – it has difficult to reach boards on the inside of the panel when painting
Gaps between boards can be a route for persistent weeds on the other side
It can be expensive.
Timber Palisade / Picket Fencing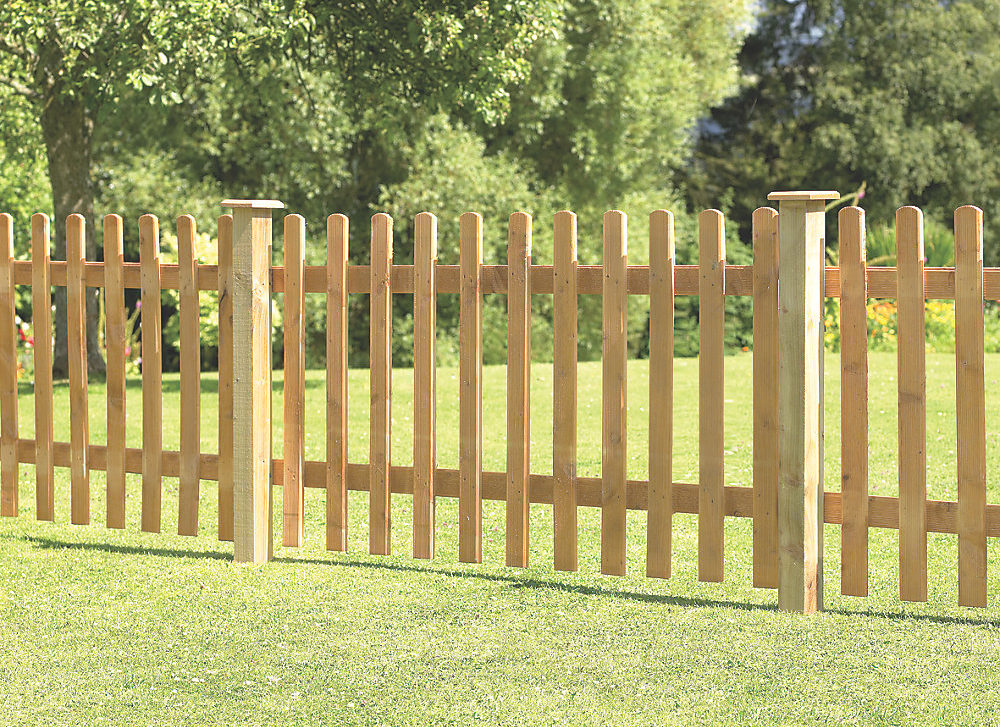 Pros
It's a good option for front gardens
It's great for protecting ponds or swimming pools
It provides a good boundary marker
It lets light through and doesn't block your view
It is less prone to wind damage
Cons
It doesn't provide privacy
It doesn't provide much security
It would not contain some dogs
Some maintenance is required to protect the timber
If you are based in the Surrey area and would like a quote or have further questions regarding fencing please click here.