We are able to perform a wide range of odd jobs around the home and garden, and we take great pride in providing a professional service at an affordable price and outstanding results on every job.
No job is too large or too small, from fitting or mounting shelves, curtain poles and towel racks, to fixing brickwork, cracks in plaster, broken tiles and door locks.  Outside the house we can fix roof tiles and guttering, repair roof lead work, install draught-proof doors and windows and assemble children's play equipment.
Whether you require minor or extensive work in the home or garden, no matter  how large or small the requirement may be, you can be sure we will be able to help.
If you would like a quote on an odd job around the home or garden, please fill on the for below giving details of your requirements, or call us now on 01293 769595 or 07789 203648.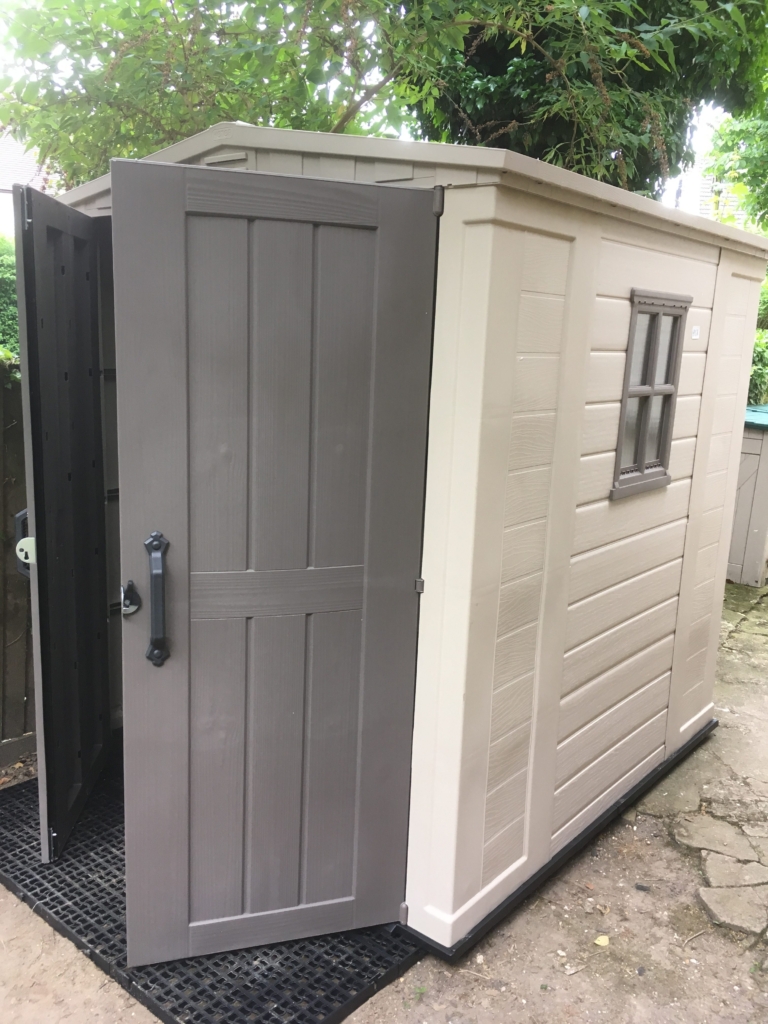 This is a Keter Plastic Shed in Dorking. The shed came in cardboard boxes with a manual for assembly. The base was assembled first then walls. The roof was assembled and doors were last item. A cordless drill was used to assemble shed. This is a strong and durable product.