Flat Pack Assembly Surrey
Assembling flat pack furniture doesn't have to cost a fortune and we make sure it doesn't in the manner to which we deliver this service. We are specialists in all Ikea's furniture ranges, as well as a lot of the other leading brands of flat pack furniture. Whatever you may have bought, you can simply call on us and we will be able to assemble it – in a quick and timely fashion. Whether a bookcase, wardrobe – or even a flat pack kitchen, we've done it all before and we can do this for you.
You can trust us not to let you down, because we care about our reputation and won't leave you stranded. Very often people buy lovely items of flat pack furniture and – it either gets assembled wrongly, in turn damaging it or it simply never gets assembled. We can help – we will make sure your furniture is assembled quickly in a timely fashion and 100% to your convenience and requirements.
In terms of our working approach, we will treat your furniture as if it were our own. After all, having parted with your hard earned cash, we will make sure your furniture is assembled in the more correct manner and in a careful manner also. We will do everything to make sure it is not damaged so you can very quickly make good use of the items your have purchased for your property. Don't waste another evening or weekend in trying to build your flat pack furniture, call on us and we will do this for you.
If you would like a quote assembling your new flatpack furniture, please fill on the for below giving details of your requirements, or call us now on 01293 769595 or 07789 203648.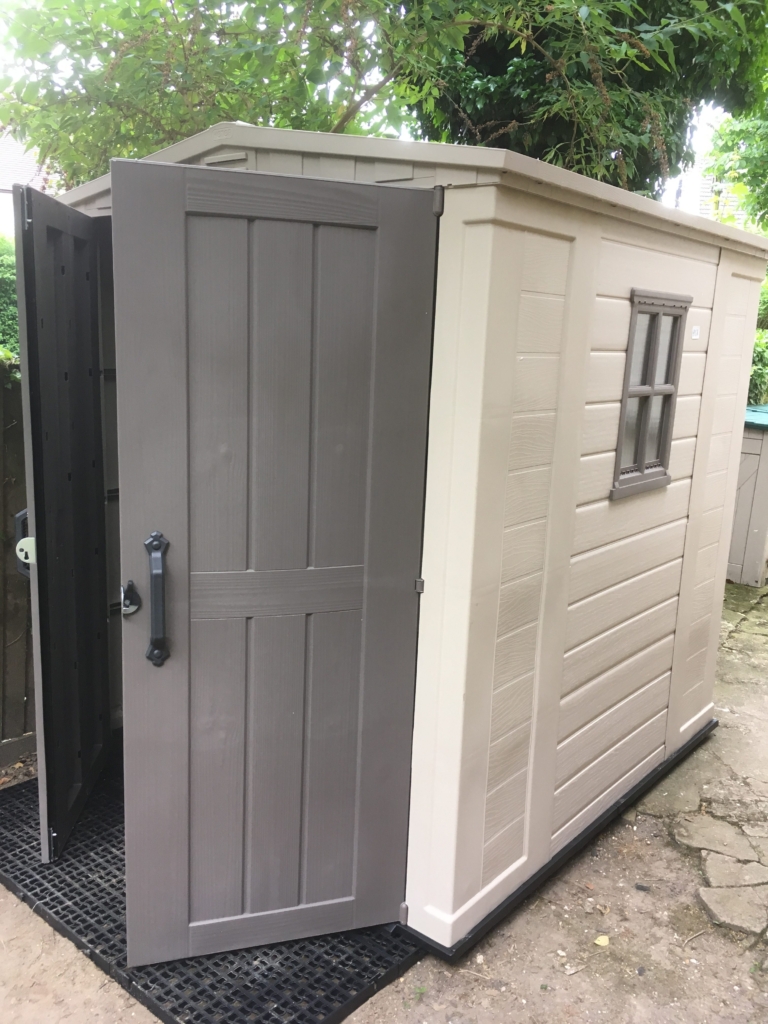 This is a Keter Plastic Shed in Dorking. The shed came in cardboard boxes with a manual for assembly. The base was assembled first then walls. The roof was assembled and doors were last item. A cordless drill was used to assemble shed. This is a strong and durable product.