We at Surrey No1 Handyman offer a professional handyman service in Dorking, at competitive prices. We believe that from the first handshake with our client it is our duty and above all responsibility to deliver a excellent service.
Our business is built on honesty, effective approach and communication. Our skilled handymen are ready to assist you with any outdoor and indoor jobs and will be on time and guide you through the whole process.
Although we are a relatively small team, we have proved that we are able to meet and exceed the expectations of our  customers in terms of business practices and quality of service offered.
We're proud to have a 9.9 out of 10 reputation score on Checkatrade, based on a great number of positive reviews by satisfied customers.
All of our handyman services are available in Dorking and the local area, including odd jobs, fencing, decking, carpentry, roofing, flat pack assembly, plumbing, electrical and general handyman services.
Below you can view testimonials and examples of work done in Dorking and the surrounding area.
If you would like a quote for any work, inside our outside in Dorking, please fill on the form below giving details of your requirements, or call us now on 07789 203648 or 01293 769595.
Dorking Handyman Testimonials
Fitted Hand Rail By The Stairs
Michael was very professional and helpful, and I'm happy to recommend him.
Customer in Dorking
Hung A New Door And Re-fitted All Doors/locks In The House
Michael really does live up to his name! He is a brilliant at any task you set him. His carpentry and locksmith skills are superb and he did a great job. All doors now close and lock beautifully. Thanks Michael – see you again soon! I highly recommend this tradesman.
Customer in Dorking
Built And Fitted Two Garden Gates And Fitted A Metal Frame On Door To Keep Pets Secure
Michael built and fitted two very strong and smart garden wooden gates (one around six foot and a smaller gate), including bolts to ensure my garden is secure. Michael was very knowledgeable, professional and worked to a very high standard. He was late the first day – if he'd have called and told me he…
Customer in Dorking
New Door Hung
Was reasonably priced. Will use again with a few other little jobs.
Customer in Dorking
New Doors Sourced And Hung, New Locks To Front Door
Thought I needed new front door for security reasons, Michael advised that my door did not need replacing, but he fitted 2 security locks to my existing door. I now feel much safer.
Customer in Dorking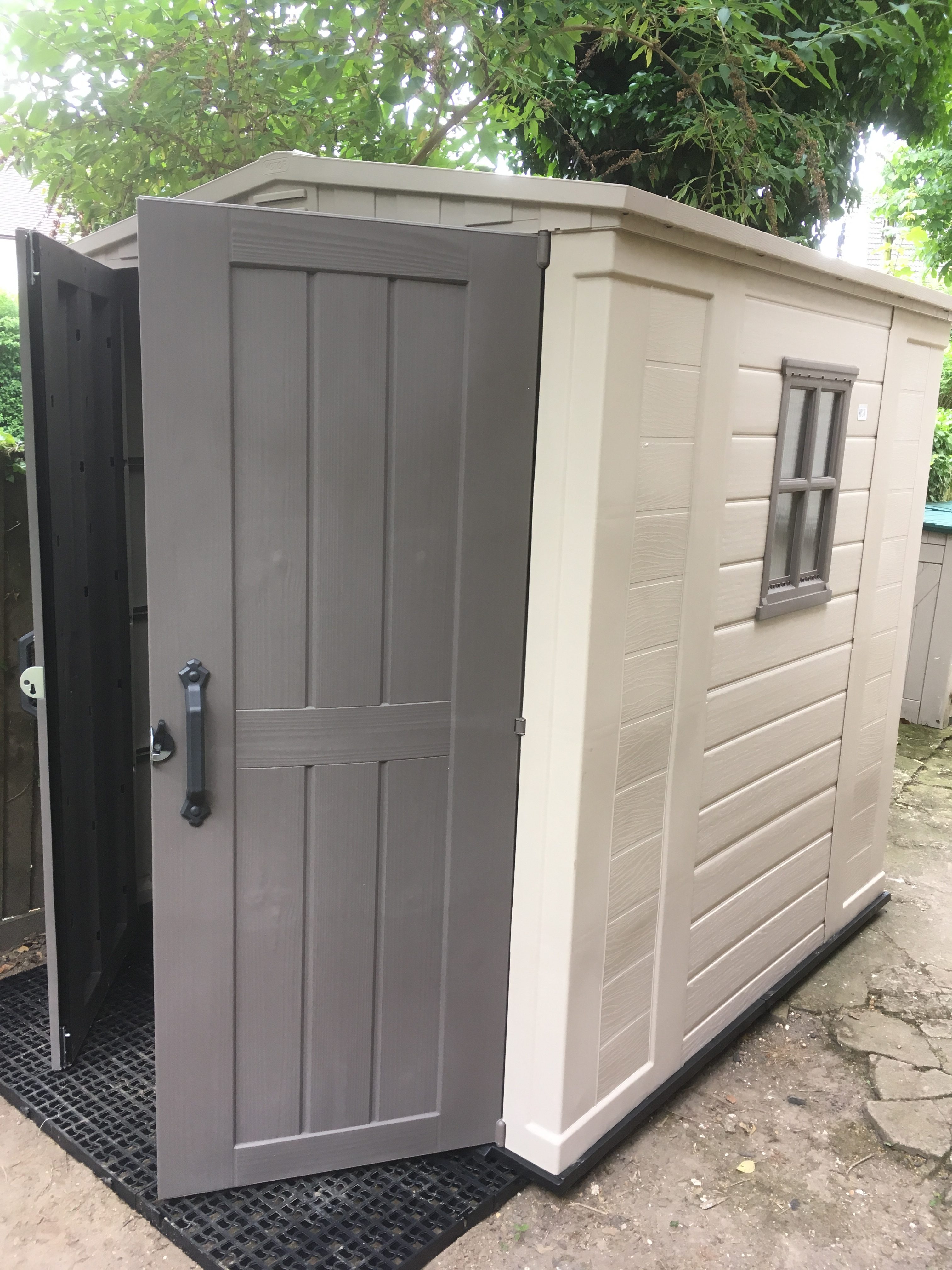 This is a Keter Plastic Shed in Dorking. The shed came in cardboard boxes with a manual for assembly. The base was assembled first then walls. The roof was assembled and doors were last item. A cordless drill was used to assemble shed. This is a strong and durable product.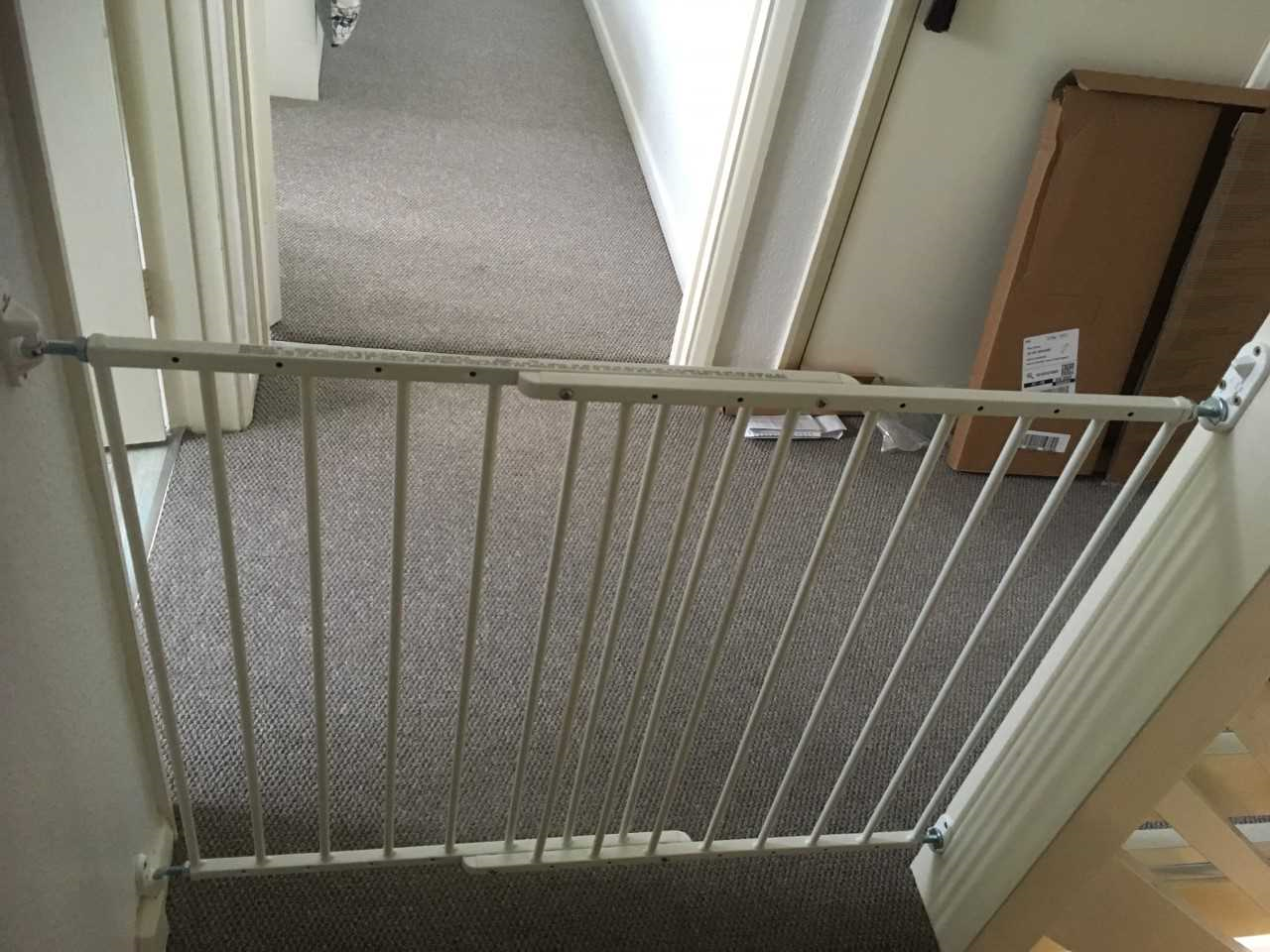 This job a old stair gate was refitted and a new stair gate was fitted. The gate was lined up at height and positioning that client wanted it to be for both gates. A sds drill was used for installing raw plugs to wall and a cordless drill used to screw stair gate to wall,…